About Me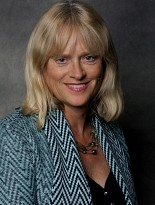 Gloria Ashdown is a powerhouse real estate agent specializing in residential sales in Santa Clara County. As an energetic and seasoned agent, she delivers exceptional customer service and applies win/win negotiation strategies to achieve the best results for her buyers and sellers. She is a true advocate who honors the best interests of her valued clients.
With a commitment to prompt and reliable communication, Gloria prides herself on her reputation for answering calls quickly and keeping her clients well-informed from beginning to end — and staying in touch even after the transaction!
Due to the fact that Gloria has lived in various countries such as England, India, South Africa and United States, she is empathetic to buyers' and sellers' needs and concerns when relocating.
When Gloria is not selling real estate, she can be found swimming, playing tennis or walking her dog in the Almaden Valley area. She also contributes to the community by volunteering her time to do local park maintenance activities at Jeffrey Fontana Park and participating in Real Estate Legislative Day in Sacramento, California. Gloria is an active and dedicated member of Toastmasters Public Speaking Group and belongs to the British Teatimers group.
Designations & Awards
- RCS-D (real estate collaborative specialist divorce) basically assisting and guiding couples going through divorce especially in terms of the house - the most valuable marital asses.
- Member of Independent Women Homeowner Network - this women to women network is about teams of women working together locally to support women homeowners and help grow each other's business.
- SRES - Senior Real Estate Specialist

- Relocation Specialist
- Next Door Neighborhood Favorite, Almaden Valley 2017
- International President's Circle Award 2017 (Top 5% of Sales Professionals in the Coldwell Banker Network)
- International Diamond Society 2018 (Ranking in the Top Sales Professionals in the Coldwell Banker network)
Testimonials
"This letter is to recommend the services of Gloria Ashdown as an excellent buyer and sellers real estate agent. We have known Gloria for about 10 years as both neighbor and real estate agent. She represented us in the sale of our home on Flaxwood St in Almaden in 1995 and despite a down market, she was able to get us a qualified buyer, was flexible and we closed the transaction to our satisfaction.
Next she located our 5200 sq ft "dream home" on Nikulina Ct in Almaden and helped us negotiate a contract with excellent conditions and a very good price.
In 2000, after making a decision to retire and because of the excellent results we had with her, we once again chose Gloria. Within 4 days we had 2 offers and ended up with a clean contract at a price far above what we were asking.
Gloria is professional, energetic and competent. We feel she always had our interests strongly at heart and can recommend her highly, without reservation."
~ Lee & Eva Blachowicz
Buyer and Sellers' Real Estate Agent
"Dear Gloria,
Thank you so much for your time and patience these past few weeks. I have truly enjoyed working with you. As a first time home buyer I was more than a little intimidated by the prospect of finding the right home, but you made me feel at ease. From the first home we looked at to the final days of closing you were there to guide me and I found your insight and knowledge of the real estate market to be invaluable.
I will be sure to recommend you to my friends and associates, and when I'm in the market for another home my first call will be to you."
~ Richard J Basch
First time home buyer
Dear Jeff,
Recently we listed our home on Camino Robles Way with Contempo Realty (now Coldwell Banker) and agent Gloria Ashdown. As a result our home was sold at a fair price in a definite buyers' market. Obviously we were elated.
My wife Connie and I wish to "pass on" gratitude to Gloria. She was very professional with a good sense of humor, always looking out for our best interests.
Coldwell Banker is fortunate to have an agent with Gloria's qualifications within the ranks. Any awards Contempo/Coldwell Banker would bestow on Gloria would certainly be deserving and supported by ourselves.
Sincerely,
~ Rod & Connie Olson.
Award winner
Thanks for all of your help related to selling our home on Porto Alegre Drive. We were so please with how quick and easy it was to conclude the whole transaction.
Your advise in the planning stages on selecting the appropriate time to enter the market, pricing and how to stage our home was right on target.
We appreciate the efficient and professional manner in which the whole transaction was handled. We would gladly offer our recommendation to any of your prospective clients.
~ Laura Gordon
Porto Alegre Dr Listing